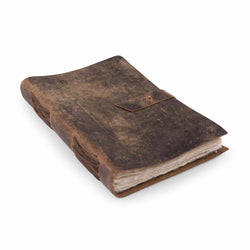 Scratched Brown Leather Journal Large
These journals are perfect for anyone to use for notes, lists, doodles and more! Each journal is sold individually and coloring on the binding can vary. 
Avalible Sizes:

Small: 8" x 6"

Medium: 10" x 7"

Large: 12" x 9"

Each journal has approximately 100 pages.